Rating and Reviewing my Designer on the marketplace
In a bid to ensure maximum satisfaction and the best experience for our creators, Gildform has introduced an amazing feature on our marketplace, that allows creators to rate and review their CAD Designer for a job well done on creating their 3D Model from their various inspired designs.

To access this feature, go to your projects dashboard on the marketplace and click on completed projects.



Then you'd click on the project you want to review by selecting 'view project'





This would give you a view of the project and on the lower right-hand side, you click on the prompt that says 'Rate Designer'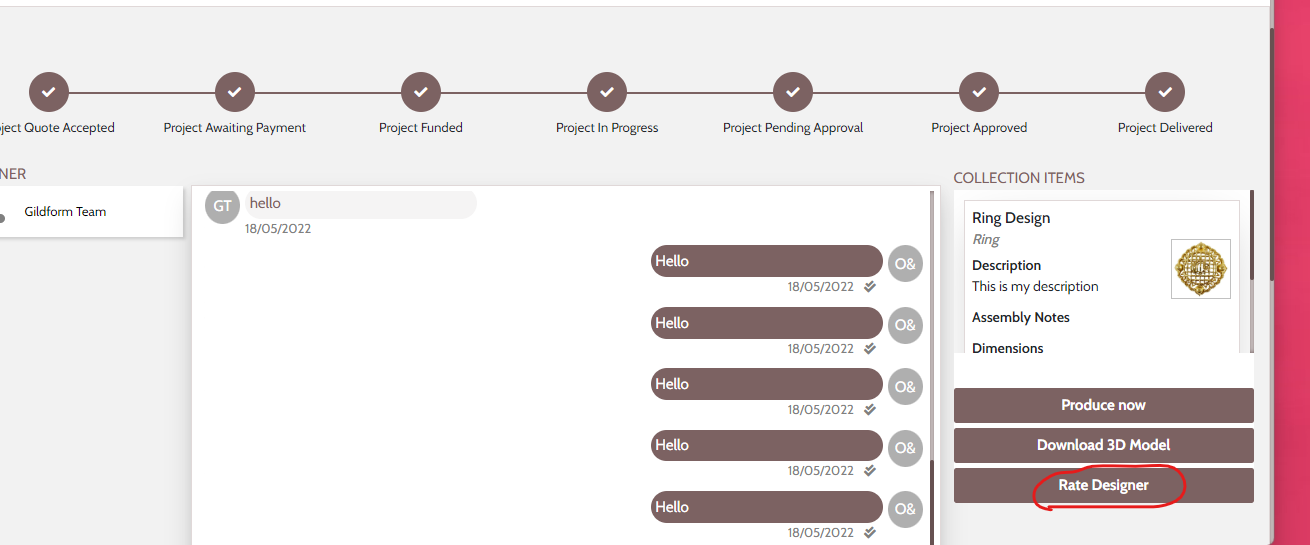 And then you'd rate with the number of stars you feel the Designer has earned working on your project and based on your level of satisfaction, and also leave a review.