Stay up to date on the status of your order right on our platform!
You will be able to manage and track your order right on the Gildform platform.
Go to Gildform.com and log in to your account. When you are in your account, click on your name on the top ribbon. You will have a drop down with various selections, click on Your Orders.



After clicking on Your Orders, you will be taken to your order account. On this page you will be able to see your order history and your active orders.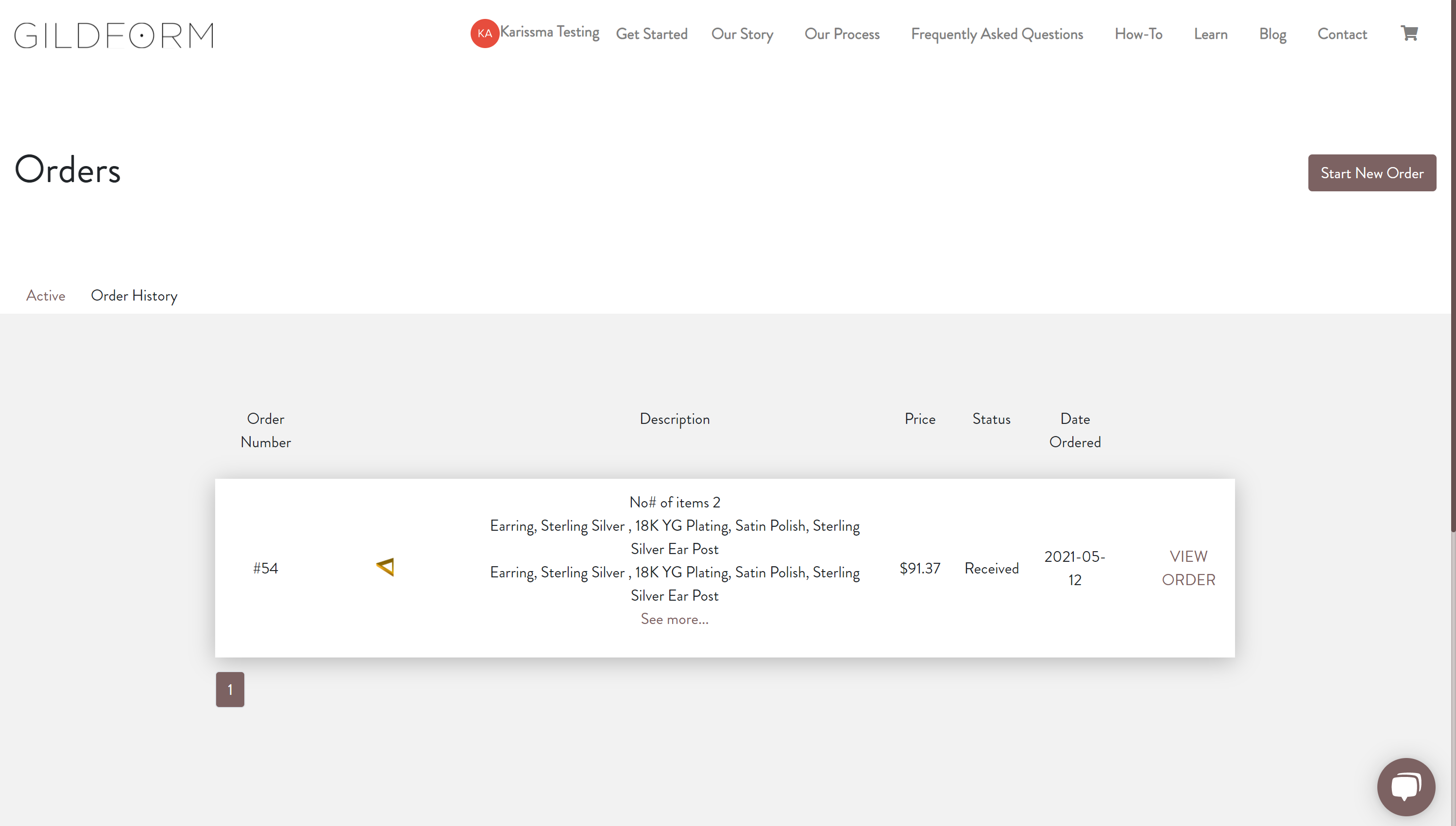 Click on View Order to see the details of the order. You will be able to see the stage of the process your design is in, your invoices and details of your orders.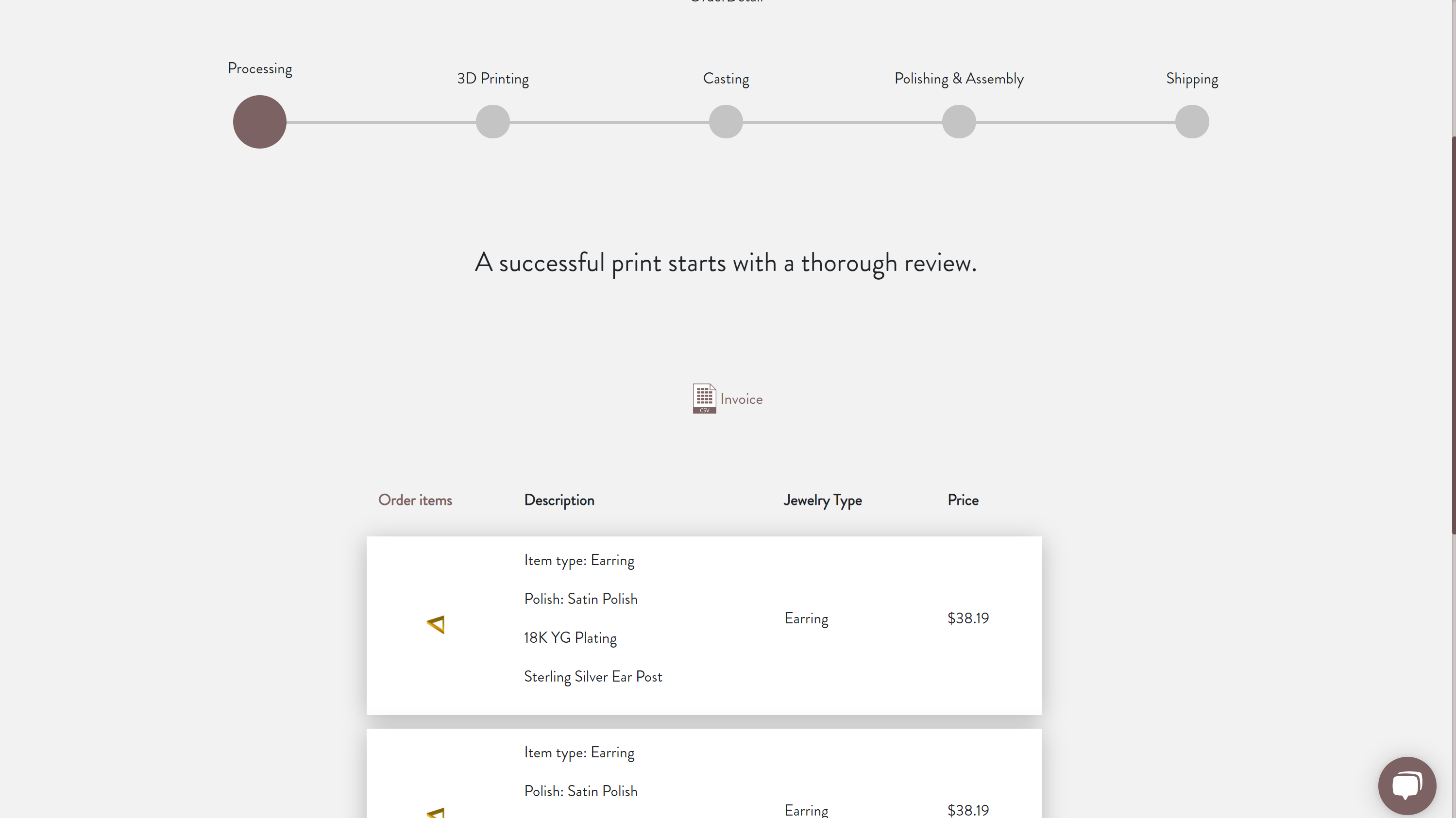 You can hover over the individual design stages to get more information on that process.