Stay up to date on the status of your order right on our platform!
You will be able to manage and track your order right on the Gildform platform.
Go to Gildform.com and log in to your account. When you are in your account, click on your name on the top ribbon. You will have a drop down with various selections, click on Dashboard.

After clicking on Dashboard, you will be taken to your main dashboard account. On this page you will be able to edit your profile, see your orders and roadmaps and update your membership if needed.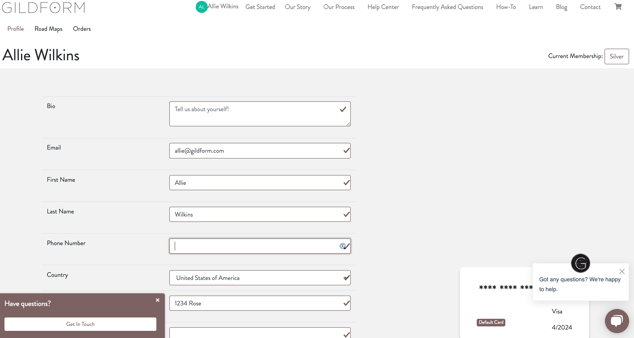 On the top right, under Gildform, you will have the option to click on Profile, Road Maps or Orders. Click on Orders.

You will be taken to your order dashboard and will be able to see all orders you have placed, both active and past orders, and start a new order. Click on Active, to view the status of your Active orders.
Click on the order you want to view the status and you will be able to see the stage of the process your design is in, your invoices and details of your orders.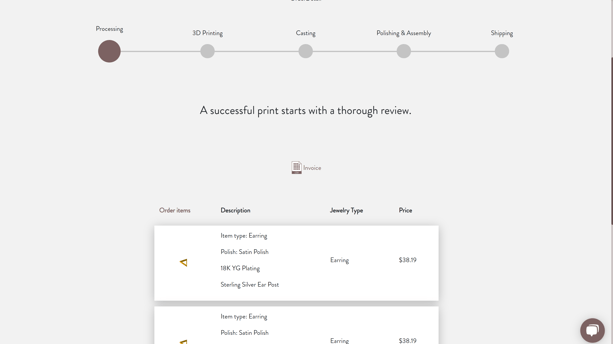 You can hover over the individual design stages to get more information on that process.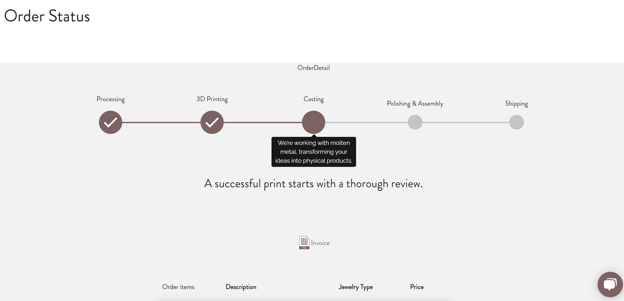 The Novel Coronavirus pandemic has created unprecedented complexities, which have required us to constantly reassess our operations. Our highest priority is to help ensure the health and safety of our employees, customers, and suppliers.
As the effects of the Coronavirus impact our infrastructure, we will continue to seek guidance from local, state, and national government entities to ensure that we fully align with their regulations.
We are committed to continue operating except where constrained by government restrictions.
We do not guarantee lead times, and as such, will not be offering any refunds for delays in production or delivery of orders. This is effective immediately and will stay in effect until the Gildform Team has made the assessment that there is enough stability to change this policy.