Creators can now take a step further in their design creations with our new Laser Engraving Technology.
Gildform creators will from now be able to include engraving in their jewelry designing and production order placing processes as we have added Laser Engraving to our offered services.

While creating a design project on the marketplace, creators who desire to engrave on their designs would be able to check the box so their selected Jewelry CAD Designer would work with them in creating an engraving file for their 3D Model during the process.

After the creator has approved the renderings from the Jewelry CAD Designer on their project, the CAD Designer would deliver/upload the Stl/3dm and the engraving files in the creators secured Gildform Library for order placing process.

Creators who wish to use 3D Model created by thrid party can also upload their engraving specifications while placing their orders on the 3d model page.


How to Place Order with Laser Engraving Options
For placing the order on the Gildform Model page with engraving option, go to the 'get Started 'page and upload your 3d model either from your computer or your gildform library as delivered by your Jewelry CAD Designer and select your preferred materials, plating, polish and assembly options.
After this you'd be taken to the 4th page to select your engraving options. You would choose the type of engraving you prefer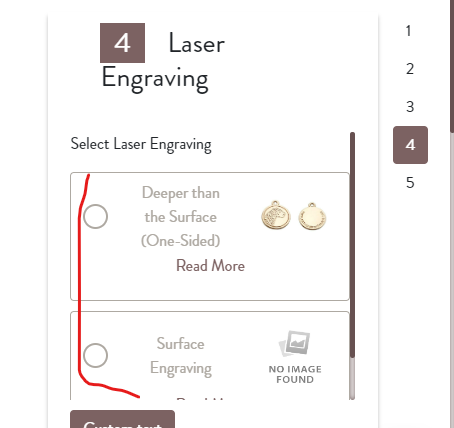 Based on your preference, you'd fill the appearance of the engraving on your jewelry piece either with custom text, image upload from your device or choosing from your deign library as uploaded by your CAD Designer.
For custom text, you'd type in the wordings of your choice and select the font you want for the appearance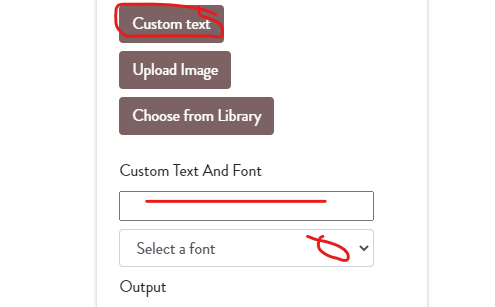 To upload image, you'd click on 'upload image prompt and then select from your device the image you want to engrave on your piece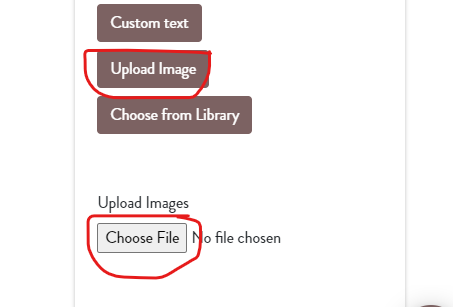 To choose from your design library the engraving files your CAD Designer had delivered with your 3d models, click on 'choose from library' and you'd be taken to your library where you'd select the dxl file delivered by your CAD Designer






When you have finished making your design selections, click on Add Item to Cart or Publish to Shopify